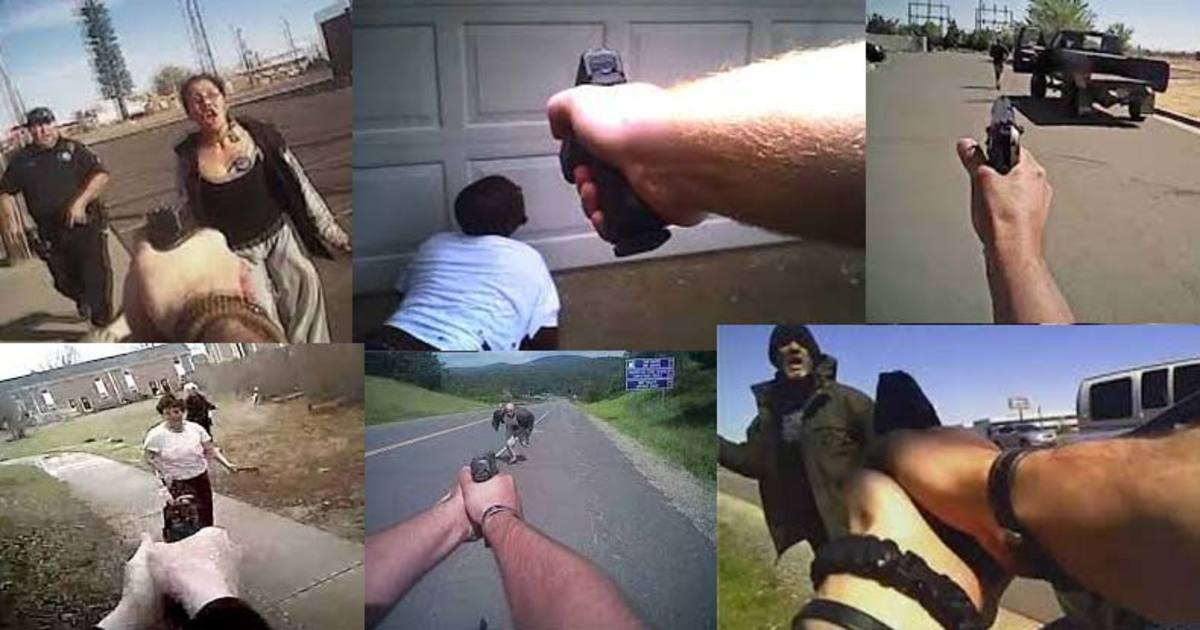 Police body-worn cameras have taken center stage in the effort to promote accountability for controversial uses of lethal and nonlethal force — and while controversy over their misuse and malfunction rages, a startling new study suggests body cams, themselves, only increase the likelihood officers will employ deadly force.
Min Seok-Pang and Paul A. Pavlou of Temple University's Fox School of Business, who research "the impact of information technology on organizations," according to the Wall Street Journal, found that, in essence, calls to mandate police use of body cams could be counter-productive to reducing officer violence.
According to the researchers:
"Surprisingly, we found that the use of wearable video cameras is associated with a 3.64% increase in shooting-deaths of civilians by police. We explain that video recordings collected during a violent encounter with a civilian can be used in favor of a police officer as evidence that justifies the shooting. Aware of this evidence, the officer may become less reluctant to engage in the use of deadly force."
Additionally, they found body cams associated with a greater increase in fatal shootings of African Americans and Hispanics than of Asians and whites.
No such increase in deadly force occurred in 2013 and 2014 — the years the devices first came into use — because, as they posit, "It could take a while for police officers to realize how helpful evidence from body cameras could be in justifying the lethal use of force."
Interestingly, though the study found an increase in lethal use of force associated with body cams, police use of smartphones and onboard laptops to obtain intelligence like crime statistics and suspect information had the opposite effect. As they explain, "the use of smartphones by officers for intelligence access is related to 2.72% fewer deadly shootings."
To analyze the effect of …